Support your Sport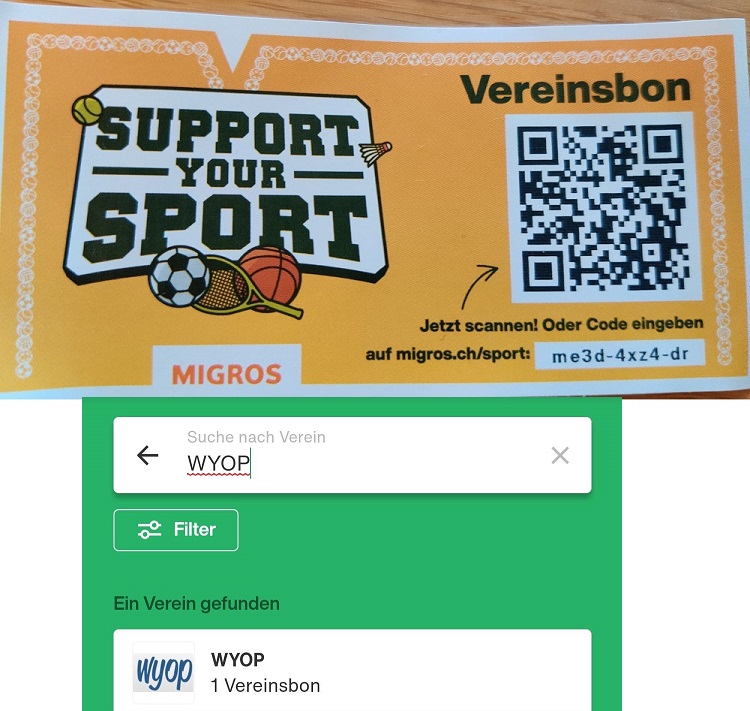 Migros is currently doing a campaign «Support Your Sport» now until 12 April. It is a campaign to show support for your sports club with a purchase in Migros.
WYOP is registered in this campaign.
How it works?
1. With every purchase of CHF 20 from Migros, you can ask/ get a coupon/bon.
2. Either scan the coupon or go to the website migros.ch/sport, select WYOP as your Verein/ Club and provide the code as in the coupon.
3. Register yourself or go as anonymous.
That's it.
Once the campaign ends, Migros will make a relative contribution to WYOP depending on the number of coupons pledged for it.
So next time you make a purchase in Migros remember to get the coupon and support WYOP. This will help WYOP to organize future running events and support young sport talents.
We thank you and please ask your friends too :).